Are you thinking of getting a hair transplant to help you regain your confidence and hair? You may have heard both positive and negative rumors regarding the surgery, some of which are falsehoods and others of which are accurate. In order for you to make an informed decision when it comes to choosing a choice for your body, we will be dispelling many of these widespread misunderstandings regarding hair transplants in this blog article. Ask us anything; we've dealt with dozens of folks in comparable circumstances. As you look for a specialist provider who is most suited to meet your needs, you may feel powerful and confident by reading on for an in-depth analysis of some of the most prevalent hair transplant misconceptions.
Hair Transplants Are Only For Men
The idea that only males may have hair transplants is one of the most widespread misconceptions about the procedure. There are many women who successfully undertake successful transplant treatments as well, despite the fact that many people looking for a permanent, non-surgical remedy for hair loss choose the surgery above any other kind of therapy. In terms of offering both cosmetic and medicinal benefits, women can profit from hair transplant procedures just as much as their male counterparts. Additionally, it's critical to keep in mind that women may require a different strategy and method than men do when dealing with hair loss, so be sure to speak with a certified expert who has expertise treating women especially.
Hair Transplants Are Painful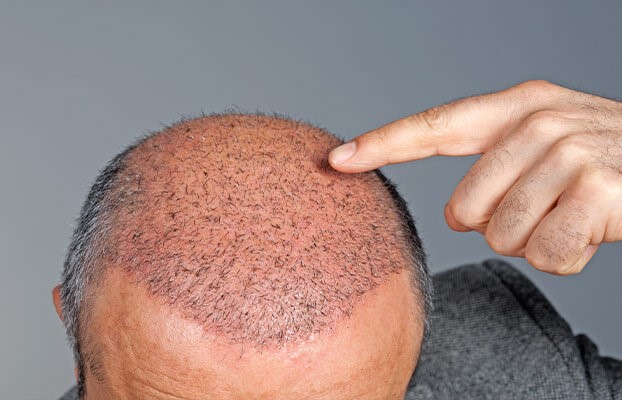 Despite the fact that everyone's threshold for pain is different, many individuals are shocked to hear that obtaining a hair transplant is often not difficult. You won't experience much pain since your surgeon will anesthetize the donor location before the procedure, so you shouldn't. Patients frequently describe feeling a little pressure or a tiny tickling during the procedure, but most people shouldn't find it to be excruciating. You will quickly return to your daily activities because the recovery period is quick and just minimum aftercare is needed. Moreover, the hair transplant clinic you select should provide you with detailed aftercare instructions.
Hair Transplants Are Expensive
The idea that hair transplants are excessively expensive is another prevalent myth. The cost of hair transplant procedures varies based on the facility you visit and the quantity of grafts required, and they are now more widely available than ever before. For individuals who don't want to pay the whole cost up front, there are financing alternatives that might help make a hair transplant more accessible. A hair transplant can be worth the investment because it is also considerably less expensive than other treatments, such drugs.
Hair Transplants Don't Look Natural
Many individuals worry that after having hair transplants, the results won't seem natural. However, because of recent advances in technology and surgical methods, the majority of hair transplants today appear natural and cannot be distinguished from actual hair that has grown naturally. Your results should be totally natural-looking as long as you locate a reputable facility with skilled surgeons. Furthermore, depending on how well you take care of your scalp, the effects of a hair transplant may last 10 years or longer.
The Results Are Instantaneous
After undergoing a hair transplant, it may take many months for your new hair to take. It can take up to 10 to 12 months before you notice the full effects of your operation, however you might start noticing some new growth in a few weeks. In order to guarantee the success of your transplant at this time, you should abide by any advice given by your surgeon about how to best care for your scalp. Frequently, following the original surgery, a follow-up operation is necessary.
This is untrue; following the procedure, you can color and style your hair as usual. When doing so, it's crucial to pay special attention to your scalp and newly transplanted hair. Use milder or more specialist solutions that are designed for newly transplanted hair instead. Additionally, you should try to refrain from applying harsh chemicals or other items to your scalp. Additionally, a lot of individuals agree that it's preferable to refrain from washing their hair too regularly in order to protect the transplanted follicles.
It is really alright to wear a hat after the procedure, but you should pick one that fits loosely so it won't push against the scalp and aggravate any painful spots. Just be careful not to brush against any scabs or wounds that may still be present after the procedure. Wait a while after the procedure if you wish to wear a tight-fitting cap. Additionally, since no sutures or incisions are produced during the FUE hair transplant operation, you won't have to worry about donning a cap at all.
On the other hand, because the results of a hair transplant operation are permanent, they are often performed just once. You may anticipate that the new hair strands will grow in and stay for many years to come as long as you adhere to your doctor's recommendations and maintain excellent aftercare practices. Additionally, if you are dissatisfied with the outcomes of the operation, you can always choose to have additional hair follicles inserted during a future treatment.
Another widespread myth is that following a hair transplant procedure, patients must avoid being in the sun. Contrary to popular belief, exposure to the sun can really be healthy for your skin and help you produce vitamin D. It's crucial to keep in mind, though, that your scalp will continue to be painful and sensitive for a while after the procedure, so use sunscreen or protective headgear whenever you're in the sun.
Conclusion
In conclusion, you need to quit believing in the fallacies about hair transplants that have already been presented. Don't allow any of these misconceptions prevent you from contemplating getting a hair transplant if you believe it would be useful for your condition. Hair transplants may be very effective in treating baldness or thinning hair. Before making any decisions on hair transplants, be sure to examine the advantages and disadvantages of the process with a licensed healthcare expert.