Growing plants indoors can be a daunting task, especially if you don't have the right equipment or environment. But with the help of a grow tent, it doesn't have to be so difficult. Grow tents provide an insulated and controlled space for your plants to thrive in any season and climate. With proper setup, these tents can even help maximize light efficiency and promote better growth for all types of plants. In this article, we will discuss what is needed to set up a successful indoor grow tent system that will ensure healthy growth year-round.
Choose The Right Carbon Filter
When setting up your grow tent, it is important to select the right carbon filter. These filters come in a wide range of sizes and types, so it can be difficult to determine which one would be best for you. The size and type of filter you need depend on the size of your grow tent as well as how many plants are inside. When selecting the best carbon filter for your grow room, you should also consider the amount of noise that it may produce. Most carbon filters are designed to reduce odor and sounds, however, they can be quite loud if they are not properly sized for your tent. Make sure to measure your grow tent before purchasing a filter so that you are sure it is the right size.
Choose The Right Tent
When setting up a grow tent, it is important to choose the right one. A grow tent should be large enough to fit all your equipment and facilitate growth, while still being easy to maintain. There are many types of tents available on the market today, so you need to compare features and prices before making a decision.
The size of the tent will depend on the number of plants you want to grow. Generally, tents range in size from 2x2ft to 8x8ft and come in a variety of heights (from 3-10ft). It is important to measure your space before making a purchase, so you know exactly what size tent you need.
Make Sure To Get The Right Lighting
Lighting is an essential part of any indoor grow tent, as too little light can make it difficult for plants to grow. Additionally, the wrong type of lighting can easily damage your plants. LED and fluorescent lights are generally used in grow tents because they are energy-efficient and produce less heat than other types. It is important to research the specific type of light that is best for your plants before purchasing anything.
When choosing the right lighting, you should also consider the wattage and lumens required for your tent. Generally, grow tents require at least 150 watts of light per square foot, so be sure to factor this into your calculations.
Ensure Proper Ventilation
Proper ventilation is key to successful indoor growing. Grow tents should have both intake and exhaust fans for optimal air circulation. Intake fans provide fresh air for the plants, while exhaust fans remove excess heat and moisture from inside the tent. Make sure to purchase fans with a low noise level (under 50 decibels) so that your plants can get the fresh air they need without any additional noise.
Ventilation also requires ducting, which is used to connect fans and filters to the tent. The size of the duct should be appropriate for your equipment and grow tent in order to ensure maximum efficiency. It is also important to purchase ducts made of quality materials that can withstand temperature changes.
Set Up A Timer
A timer is an important part of any grow tent setup – it provides a consistent light cycle and ensures that plants get the right amount of daylight each day. The timer should be set to turn lights on in the morning and off at night, mimicking natural daylight hours. This will ensure that your plants get the optimal amount of light they need to grow and thrive. It is important to regularly check the timer and adjust it according to the season, as daylight hours change from spring to fall.
A timer is also essential for controlling temperature and humidity levels in the grow tent. It should be programmed to turn on a fan when temperatures get too high, and off when temperatures drop. This will help maintain consistent temperatures for your plants, even during periods of extreme heat or cold. It is also important to make sure that the timer is waterproof, as this will help protect it from any water or moisture that may get inside the tent.
Check For Leaks
Finally, before you start growing in your tent, it is essential to check for any leaks or drafts. This can be done by placing a candle inside the tent and turning off all other lights – if the candle flickers, this could mean that there is a draft or leak in the tent. It is important to address any leaks as soon as possible so that your plants do not become too cold or hot due to outside weather conditions. When setting up a grow tent, make sure to check for leaks regularly and address any issues promptly.
Leaks can be sealed using duct tape or caulk. If you notice any other issues with your tent such as tears or rips, make sure to repair them before beginning the growing process. If you fail to do so, it can lead to mold and other dangerous issues.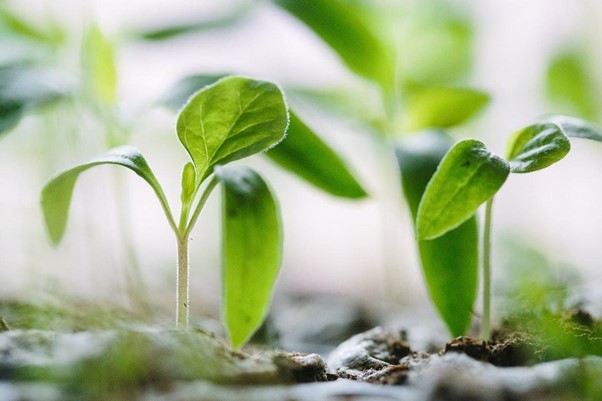 Setting up a grow tent can seem like a daunting task at first, but by following these tips you can ensure that your plants will get the best environment to thrive in. Make sure to purchase the right size tent, select a carbon filter for odor control, choose the right lighting, set up a timer, and check for any leaks or drafts before you start growing. With these steps, you can create an ideal indoor garden space where your plants can flourish! And remember, if you have any questions or need help with your grow tent setup, there is always an expert available who can help. Good luck and happy growing!