Many people claim to have found enlightenment, and for good reason. The pursuit of enlightenment is a goal that not only makes you feel good about yourself but can also bring about good changes in your life.
So it makes sense why you'd want to make it a goal in your life, too. But what does it mean? How does one go about seeking enlightenment? And what are the benefits of attaining that state of realization?
Are you in search of spiritual enlightenment? That's what we'll cover below. Keep reading to learn more. Let's get into it!
Find a Place Where You Feel Safe and Comfortable
To start on this journey, it is important to find a safe and comfortable place to meditate, reflect and process all that comes with it. This may be a place of worship such as a church, or possibly a quiet park or forest. If your home is the place you are most comfortable, that's okay too. You can always learn more about spirituality online with courses from sites like the Wicca Academy.
Having the right environment can help you to relax and create the perfect setting to focus on personal growth.
Focus On Stillness and Relaxation
Focus on stillness and relaxation is key. We must be in a calm and tranquil state in order to access divine knowledge. It is important to meditate and bring us closer to our deepest inner selves. When we embrace stillness and relaxation, we can find the Light In The Darkness, which will lead us to a greater understanding of our place in the Universe. It is essential to create a space for calmness by setting time aside to be undisturbed.
Incorporating gemstones into your daily routine can help replenish energy levels and provide a sense of relaxation and spiritual peace. One interesting aspect of gemstones is their various meanings; for example, labradorite is said to represent courage and strength, while rose quartz brings unconditional love. Researching the gemstone's meaning will help you to optimize its power in your life.
Additionally, relaxation allows our body to reach a naturally harmonious state and begin to restore the balance between the conscious and unconscious. From there, we can begin to explore our innermost thoughts and desires.
Try to Become Aware of the Emotions
Taking time to step back and reflect on our reactions in various situations will allow us to better identify where our emotions lie. By doing this, you'll be able to gain insight into what is causing these reactions.
Also, understanding our mental state will assist us to make decisions in alignment with our purpose and goals. From here we can develop techniques to control our emotions and in turn, be more in tune with the spiritual world.
As we become better acquainted with our feelings we can start to explore deeper layers of ourselves, guiding us through our transformative journey.
Understand and Connect With Our Own Spirit
It is essential to get in touch with your own spirit. You need to recognize the importance of your soul and its ability to be the source of healing and restoring energy. Also, you have to learn how to tap into it and understand how it communicates with you.
Reflecting, chanting, and connecting with nature can help with this process. Just like in any relationship, start with listening and trusting what your inner voice is trying to tell you.
These will lead to profound self-growth and understanding to help you deeply connect with your own spirit.
Expand One's Spiritual Consciousness
It is a deeply personal journey that often begins with a commitment to embark on spiritual practice. This may involve daily contemplation such as:
Experiencing spiritual practices
Yoga and Tai Chi
Joining spiritual activities
Committing to service and quiet meditation
As we allow ourselves to explore spiritual consciousness, we may uncover insights that bring clarity to our existence. Having clear intentions and doing the necessary inner work often lead to profound experiences and revelations.
Develop Self-Awareness
This awareness leads us to take responsibility for our own growth, rather than trying to control the outer world. It also helps us to recognize our masks and false beliefs that are no longer serving us.
It allows us to see ourselves authentically and accept unconditionally. Additionally, it lets us develop an honest, grounded understanding of ourselves. Through self-awareness, we can learn to be present and take the necessary steps to realize our true potential.
Practice Mindfulness
Mindfulness comes with a greater knowing of who we truly are and our connection to something higher than ourselves. It cultivates clearer thought and understanding which allows us to better make life-affirming choices.
Through this practice, we can learn to behave with love and compassion towards ourselves and the world around us.
Connect With Those Around You
Connecting with those around you begins by cultivating a genuine interest in valuing the unique experiences of others. In this way, seeing the world from another's perspective gives us an insight into what the big questions are.
Once we have established a connection with those around us, we can start to open our hearts to our own personal aspirations. In this way, spiritual awakening comes from having an open and honest dialogue with ourselves and the people around us.
We must remain open to feedback and guidance in order to learn and grow as we journey through a new life. Finally, allowing ourselves to serve others and give back to the community is one of the key steps in advancing on the spiritual path of enlightenment.
Live in the Present
In order to truly experience the essence of spirituality, it is essential to live in the present moment. Instead of dwelling on the past or worrying about the future, make the conscious decision to be present through mindfulness and meditation.
Living in the moment allows one to be responsive to anything they may experience now. When living in the present, one concentrates to develop a sense of greater well-being, contentment, and peace.
This allows one to examine existing paths and strive towards a more compassionate and meaningful lifestyle through holistic living.
Reach Out for Divine Guidance
Search for a source or teacher who will provide administration as you travel along your way. Ask for help to develop a deeper understanding of yourself, your true nature, and how your spirit works with the divine.
Dedicate yourself to pursuing wisdom but also taking action on that new understanding. As you continue to practice and progress on your voyage, stay open to the possibilities that arise from within.
Don't be afraid to ask for help whenever needed and be thankful for the knowledge that comes to you.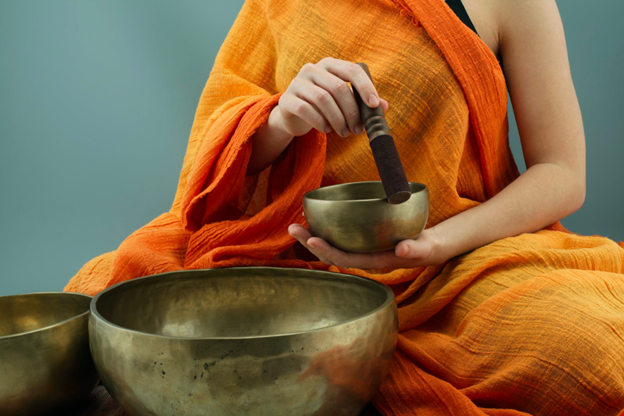 Spiritual enlightenment is the path to self-realization and inner peace. It is an inner journey that can take a lifetime to complete. Following these steps can help you gain spiritual awakening while allowing inner peace to fill your life.
As you move through this pace, be kind to yourself and enjoy the journey that lies within each one.